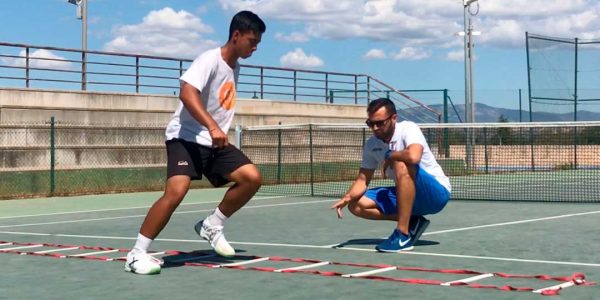 Physical Conditioning
All services will be followed by our trainer Alessandro Vigo, a strength and conditioning coach specialized in metabolic assessment and performance analysis.
His work is based on four pillars: Purpose, Passion, Determination, and Confidence. These are the four main ingredients that helped Alessandro Vigo in planning the way to 12 World appearances (3 medals), 26 International appearances in between Asia and Europe (6 medals) and more than 80 National appearances (25 medals). Anyway, what really makes him proud of his coaching career are the 100+ Personal Best he helped to achieve.
#TrusttheProcess, that's What Alessandro Says:
"All qualities necessary to be a great athlete are already present in those who firmly decided to walk along the path of sports with modesty and discipline. The goal for a good Coach is to guide the athlete during the quest to the discovery of these qualities walking together throughout successes and defeats, in sport as well as in life. Simply be confident, stick to the program and trust the process."
Postural Strength
4 specific workouts with the aim of improving the postural alignments, the strength of the abdominal wall and the stability of the joints most involved in the game of tennis.
Specific Rehabilitation
In English normally called "Back to Play". 4 highly specific workouts to reduce recovery time to return to the game after injury.
Court Adaptation
Specific trainings to reinforce all the physical aspects that a professional tennis player needs: Maximum strength, Power, Functional Hypertrophy, Agility, Speed, Mobility, all with a focus on injury prevention.
Mobility
30-minute training sessions aimed at increasing joint mobility with extreme attention to tennis dynamics.
Travel Maintenance
We have designed a maintenance plan for all athletes who want a clear guide they must follow to maintain their physical condition when they are traveling for tournaments.
Activity Tracker
Evaluation of activity, sleep, calories consumed in a period of 7 days with the aim of structuring the best recovery line and diet for better performance.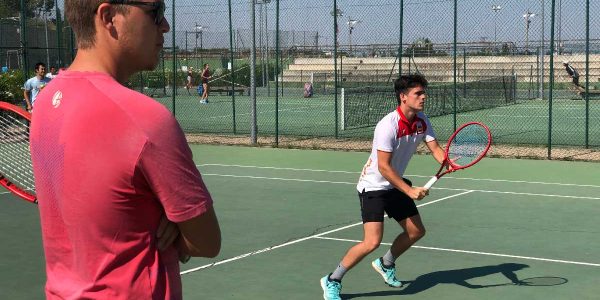 Mental Training
Our collaborators in the area provide us with a wide range of services from personalized follow-up, to group work and clinics for groups or specific objectives.
This is an exclusive service aimed at professional or high-performance athletes
The main objective of this work is to guide, prepare and orient athletes towards integral development and balance, through attention to detail of the factors that influence their growth and evolution in the different areas of their lives. The aim is to reach the maximum sporting potential, sustaining and prolonging a high competitive performance as long as possible.
For this, a study and exhaustive analysis of its characteristics, needs and requirements must be carried out, in order to design a custom process from there. Each athlete is a world, unique and with its particularities, so it is necessary to work in a unique and specific way with each of these.
Elite athletes are subjected to a very high pressure and demand both in training and competition, as well as in their day-to-day personal life. Thus, in order to be able to give their maximum performance on a regular basis, they must have an order, stability and specific preparation in all fields or areas of importance in their lives, attending to the details that make the difference.
The EMED program is a mental preparation system based on Mental Coaching, Neuroscience, Mentoring and Mindfulness techniques whose purpose is for the athlete and people around them to prepare their mind to achieve an optimal level of commitment, motivation and concentration that make them direct towards your goals effectively and in less time. This program differs from others in the combination of conversational sessions and practice in the field, both on and off the track.
Discounts:
If you are a student of the Global Agent Tennis Academy, you can benefit from a 10% discount!
Information and registration: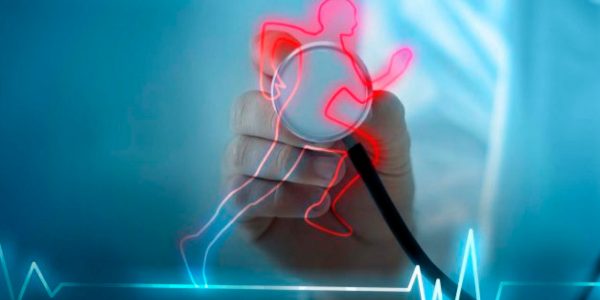 Sports Medicine
With the help of the team of professionals from the Sports Unit at Hospital Sanitas Moraleja, our players have the possibility of having advanced monitoring.
Unidad de Medicina Deportiva
With the help of the team of professionals from the Sports Unit at Hospital Sanitas Moraleja, our players have the possibility of having an advanced follow-up in their High Performance training, starting from health, which is the most important thing, and ending with all that information that a coach can manage on the court.
From basic tests, to everything that a professional athlete may need, the Sports Unit provides us. And once again, from here, we would like to thank you for that support.
Basic Sports check-up: Spirometry + Ergonometry + ECG + Gas Analyzer.
Complete Sports check-up: Basic Sports Check with ECO + Tread Est. + Insoles + Assessment consultation.
Advanced sports check-up: First sports medical consultation, Complete analysis, Sports stress test with gas analyzer on a continuous belt or exercise bike, Spirometry, Electrocardiogram, Biomechanical study of gait and plantar footprint, Nutritional assessment with BOP-DOD, Physiotherapeutic massage of recovery, Consultation of valuation of results.
Important: discounts available to Global Agent Academy students.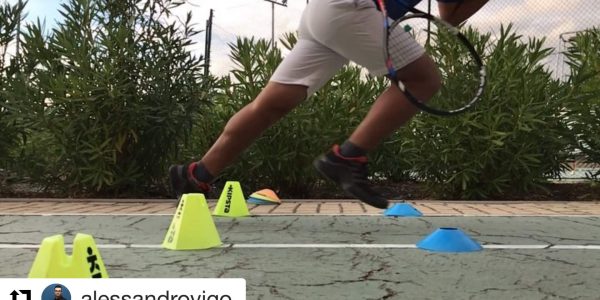 Fisioterapia
The Academy offers care and monitoring of physiotherapists with whom it collaborates with a long experience in dealing with elite athletes.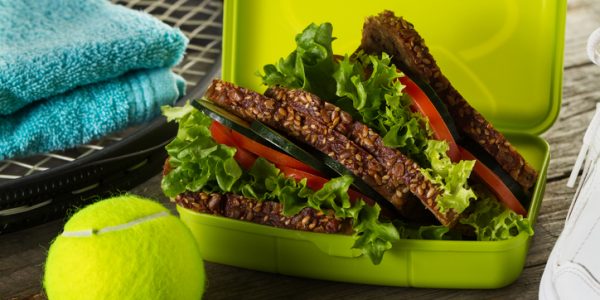 Nutrición Deportiva
Our nutritionist will offer a personalized service and follow-up for both in training sessions and during the matches and tournament trips.
Nutrition for the tennis players is an essential part of the whole training program, with the proper nutrition they can keep up with training and stay focus and improve their performance. Athletes should be aware of their daily nutritional needs. Knowledge about different macronutrients & micronutrients, energy intake, hydration, and how the athlete's plate should look are fundamental for the whole training program.
That's why all players in the GA academy have a nutrition guide that has rules and tips on how to create proper nutrition, improve performance and apply in a daily routine. We enhance awareness of our athletes by giving them articles and real stories about how nutrition could be critical in PRO sports life.
Moreover, athletes who live in the residence from the academy get everyday balanced meals which are prepared on the recommendation of nutritionist based on the athlete's daily routine.
The most suitable nutrition for tennis players should be personalized that's why our nutritionist works face-to-face with athletes to achieve the best results with minimum difficulties.
How does our nutritionist work on a personal athlete's menu?
Step 1: consultation with the player (virtual or in-person)
To learn about the athlete's characteristics, training schedule and competition
Step 2: Two weeks of evaluating usual athlete's diet (nutritionist get all pictures of food that player consumes through each day)
In order to evaluate what habits athlete has
Step 3: Create the menu according to the information on routines and eating habits received.
Step 4: connection with the athlete after 2 weeks of changing the diet (virtual)
In order to modify something if it's necessary
In addition:
Shopping basket support: Our nutritionist may suggest specific foods based on each player's cultural differences and preferences. As a result, athletes get the pdf – file with screenshots of food and the grocery store's name where it's easier to find.
24/7 online assistance: For those who would like to ask questions about nutrition and have an opportunity to consult whether it's possible to change the menu without compromising the whole diet OR for those who feel more organized sending all the meals to our nutritionist in order to control the athlete.
Creating a performance supplements plan: for those who feel confident with his/her diet BUT need to improve their routines to achieve better results or recover faster. Our nutritionist based on the personality, training plan, and age of the athlete fits appropriate food and supplements into the diet in the most efficient way.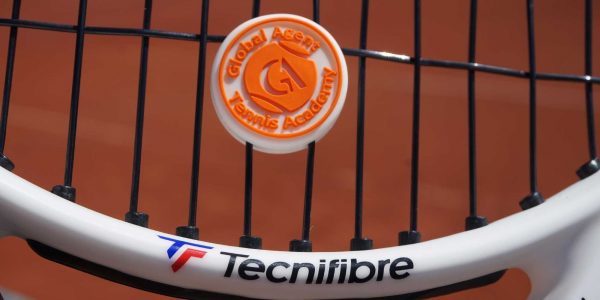 Encordados & Materiales
Our racquet stringing service is available with racket pickups at the club on training days. We also offer materials of our partner: Tecnifibre.
Our stringing service is at your disposal every day of the year. The stringing machine we use is Tecnifibre Ergo Pro ATP, one of the best on the market to offer you the best possible service.
Tecnifibre
As representatives of Tecnifibre, we offer you all the brand's producTo see the products of the Academy, visit our store from the main menu.
Materiales Global Agent
Para ver los productos de la Academia, visita nuestra tienda desde el menú principal.